The right tools and gadgets can make cooking so much easier for everyone, but this is especially true for people with arthritis, who have the kind of joint pain and stiffness that makes many movements difficult.
Over 47 million Americans suffer from arthritis, according to arthritis statistics, and one of the most common forms is osteoarthritis of the hand. In fact, about half of all people born female and a quarter of people born male experience hand pain associated with osteoarthritis by the time they turn 85, according to the Arthritis Foundation. And overall,
Unfortunately, this can make everyday activities like cooking much more difficult. "If you have arthritis in your thumb, which is fairly common, your grip may be the first to go, which can make it very difficult to use a can opener or hand blender, exit of pots and pans from a cupboard or even the opening of a container," says Roger Adams, PhD, Doctor of Nutrition, personal trainer and owner of eatrightfitness. Additionally: "The smaller handles of many kitchen utensils may not work as well if you have a reduced range of motion in your hands, making it difficult to wiggle."
The good news is that there are countless kitchen gadgets out there to streamline some of your daily cooking activities. Here are the ones the experts recommend.
We enlisted Adams, Functional Nutrition Therapy Practitioner Tansy Rodgers, FNTP and Josh Axe, DNM, CNS, DC, Doctor of Naturopathic Medicine, Founder of Ancient Nutrition and DrAxe.com, and Author of ​ancient remedies​. Here, these experts explain what to look for in kitchen essentials when you have arthritis, and give specific products their endorsements.
1. OXO Good Grips Egg Slicer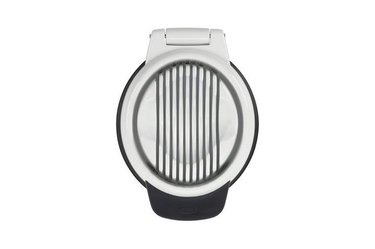 Cutting food is hard enough when you have sore hands, but it's even harder when the food is slippery, like hard-boiled eggs. Luckily, OXO makes an egg slicer that takes two moves – first placing the egg in the device, then squeezing it – and provides 10 even slices to put on a salad or toast.
Rodgers also uses this device to cut mushrooms, strawberries, avocados, olives, bananas and even butter – really anything that can fit under these blades. "Instead of having to grab a paring knife, the simple downward pressure method with more support and strength for the hand (without the need to hold a thin knife) is a great tool for arthritic hands. ", she says.
​Buy it:​​​ Amazon.com;​​​Price:​​$10.80
2. Cucina Pro Apple Peeler and Corer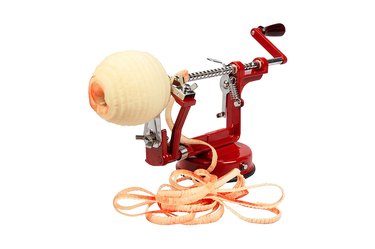 Peeling apples can be a tricky task, not to mention one that takes a reasonable amount of time, especially for someone with arthritis. Rodgers likes to use this tool to core, slice and peel not only apples, but also potatoes and other harder fruits.
"Apple peelers also typically suck on the counter, so you don't have to struggle with slipping. And, since you're using a crank handle with a larger handle, it's much more cooking-friendly than a small peeler- vegetables," she says. .
​Buy it:​​​ Amazon.com;​​​Price:$22.95
3. WiseLife Padded Kitchen Mat Anti-Fatigue Floor Mat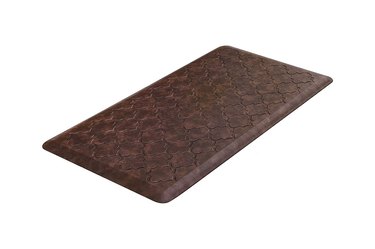 Although a floor mat might not initially be thought of as a "kitchen tool", it can turn out to be one of your most useful purchases.
"Standing for a long time can be very uncomfortable, especially if you have arthritis in your knees, ankles, hips, etc.," Rodgers says. "Using a foam mat in front of your sink, stove, or counter helps reduce the pain and discomfort that standing for long periods of time can cause."
This mat is made of a thick foam without phthalates or latex, and it has no chemical smell. It also has a non-slip back to help keep your feet firmly on the ground and prevent falls.
​Buy it:​​​ Amazon.com;​​​Price:$21.99
4. Besmon Electric Jar Opener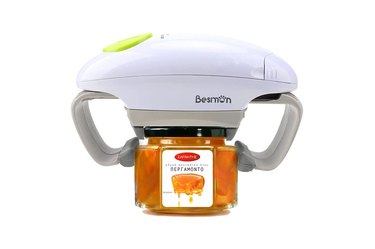 Trying to open a jar of tomato sauce or a can of beans can be overwhelming for someone who doesn't have arthritis. Add to that the pain and swelling associated with the condition and it can be uncomfortable, if not impossible. "An automatic jar opener does it for you, so you don't have to crank and put so much pressure on potentially sore joints," says Rodgers.
In three seconds, this electric jar opener opens even the toughest and most stubborn containers. It's also battery-operated, so you don't have to worry about setting it up to charge.
​Buy it:​​​ Amazon.com;​​​Price:​​​ $29.99
5. Kitchenaid Artisan Mini Plus Stand Mixer
Here's another already difficult task for someone without arthritis: having to hand-stir things like cookie dough, bread dough, or cake mix. Luckily, a stand mixer makes this as easy as pushing a button.
Kitchenaid is one of the most reputable brands on the market for a stand mixer because its products are durable and come with the necessary accessories, including a dishwasher-safe stainless steel bowl and several attachments.
With 10 different speeds, you can make everything from burgers to bread to brownies.
​Buy it:​​Amazon.com;​​​Price:$349.99
6. Gramercy Kitchen Company Mandoline Slicer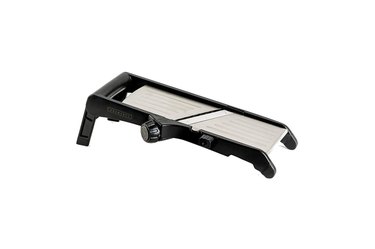 One thing you'll need to do a lot in your kitchen if you love to cook is slicing fruits and vegetables. This can be a tedious task, especially if you have bouts of aches, pains, and burning hands. A mandolin can dramatically streamline the process by cutting your food for you into the perfect proportions you need for the recipe you're cooking.
Whether you're making eggplant parmesan or want to make your own potato chips, a mandolin can cut your time and effort more than half.
This mandolin, in particular, helps prevent injuries by providing cut-resistant safety gloves.
​Buy it:​​​ Amazon.com;​​​Price:$37.97
7. Ninja BL770 Mega Kitchen System Blender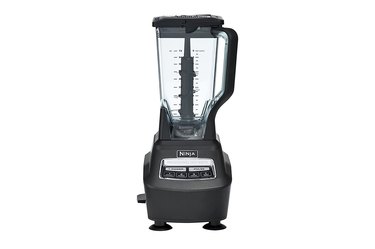 A blender combines and finely purees your ingredients, eliminating the tedious task of chopping, making it useful for soups, healthy smoothies and salad dressings, Ax says.
While there's no shortage of great blenders on the market, this one has just about everything you need to make any meal or snack you're hoping to make easy. It holds eight cups and performs four important functions: blend, mix, crush and single serve. It also comes with two 16-ounce mugs with lids so you can take your creations with you on the go.
​Buy it:​​​ Amazon.com;​​​Price:$159.99
What to know before buying
When it comes to buying the best cookware for arthritis sufferers, here are some key things to keep in mind:
Before buying a kitchen gadget, think about how you will use it and how often. This can help you determine if the purchase is worth it and if you'll actually make room for it in your kitchen. No one wants an expensive product gathering dust in an old cabinet.
It's always a good idea to consider what materials will help make your job in the kitchen a little easier. Rubber is an excellent material to facilitate a better grip. If you're buying something with a handle, Rodgers recommends a ribbed version for better support and grip.
Speaking of grip: The tighter you have to grip a utensil or pot, the greater the joint's range of motion (ROM), says Rodgers. "Pushing joint ROM to its limits can cause a lot of pain and inflammation, so finding adaptive utensils and tools that have a wider handle to grip is very helpful," she says. "Or, you can take your own utensils and tools and wrap them in foam to increase the handle diameter and reduce the grip needed."
Larger tools are generally best for people with arthritis because they require less precision and control from your hands, Ax says. He recommends looking for large spatulas and cutters that give you more surface area to hold onto.
For tools you'll be picking up often, like an egg slicer or jar opener, it's best to go for lighter weights.
However, if the gadget stays put, like a blender or electric blender, it's usually okay if it's a bit heavier, Ax notes. "Store heavier tools somewhere where you don't have to carry them or lift them too far, or keep them on your counter if you use them often.
Adaptive tools can be expensive, so Rodgers suggests finding ways to use simple everyday parts for multiple purposes, like an apple peeler and an egg slicer.
While it's true that some of the better quality gadgets and equipment will be more expensive, like a good blender or blender, Ax points out that they're usually worth the cost because they work so well and make your tasks so much easier.